Project Wellbeing
A wellbeing program customized to fit your workplace's needs
33
33% of U.S. employees are engaged in their work and workplace.*
1 in 2
51% of U.S. employees say they are actively looking for a new job or watching for openings.*
53
53% of employees say a role that allows them to have greater work-life balance and better personal well-being is "very important" to them."*
*Gallup's State of the American Workplace Report 2017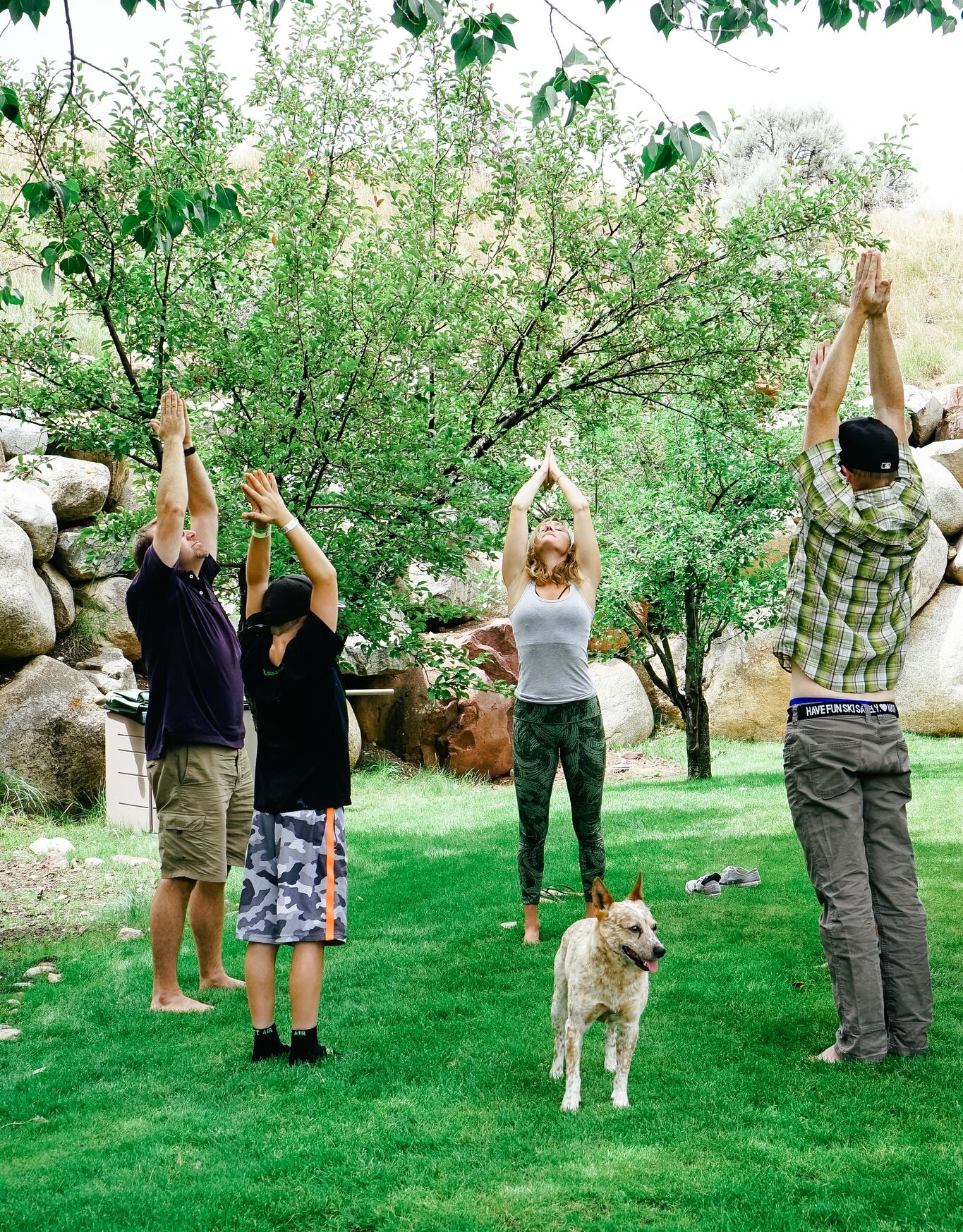 Implementing a shift in the workplace
requires a comprehensive action plan and an experienced team. Project Wellbeing supports local businesses by consulting, assessing, designing and implementing wellbeing programs that create a measurable improvement for the employees and a significant return on investment for the employer.
Accessing human potential depends upon achieving a state of optimal wellbeing and our programs are designed to do just that. We collect data to measure the wellbeing of your employees before and after implementing Project Wellbeing programming. The data will show us the level of wellbeing for each participant, which areas the participant feels needs improvement, and how Project Wellbeing programming impacts their overall wellbeing, both in the work place and without. The employer will see a positive shift in the following areas:
Increased sense of being valued at work and meaningfulness of job (understanding how their job contributes to organization's mission)
Improved teamwork between departments/business units
Increased atmosphere of trust and loyalty between employees and senior management
Reduced sick time and absenteeism
Reduced cost of employee turnover
Increased ability to attract top talent to the company
Reduced healthcare costs
Increased productivity
Increased positivity/morale
Improved focus, concentration and creative thinking
Decreased instance of workplace injuries
Improved mental and physical conditions such as stress, chronic pain and fatigue
Participation rates of 60-95%* for voluntary attendance in programs offered.
*Based on average rates of participation among our existing 20 programs being conducted in the Roaring Fork Valley
PROGRAM COMPONENT OPTIONS:
MOVEMENT
designed to alleviate workplace body tension
BREATH WORK
designed to calm the nervous system and revitalize the body's energy
MEDITATION
designed to focus and clear the mind for greater connection to purpose at work
NUTRITION
designed to introduce healthy food into your daily work schedule and educate healthy eating habits
REMEDY
designed to address and improve existing physical and mental conditions
A Project Wellbeing-trained facilitator to adapt to the needs of your staff and deliver a quality service for mind + body + soul.
Initial assessment via a wellbeing interest survey deployed to employees, supervisors and managers
Program demonstration with our lead facilitator for upper management prior to introducing program to employees
Pre-program survey to determine a baseline data measurement on current employee wellbeing, performance, engagement and expenses associated with wellbeing (absenteeism, turnover, on the job injury, etc)
Post-program survey to determine a data measurement on employee wellbeing, performance, engagement and expenses associated with wellbeing (absenteeism, turnover, on the job injury, etc)
All data is aggregated and presented to prove program efficacy and to identify potential further areas of improvement
Marketing collateral is developed in house to educate employees on available programs and benefits (brochures, postcards, posters in both print and digital)
Online support with additional resources to increase engagement and accelerate progress
Props and materials that are necessary to participant safety based upon chosen program options
Have questions or are you ready to schedule an initial consultation? Contact us using the form below: